Vacancy Assistant Prosperity Fund Project Officer A2 British Embassy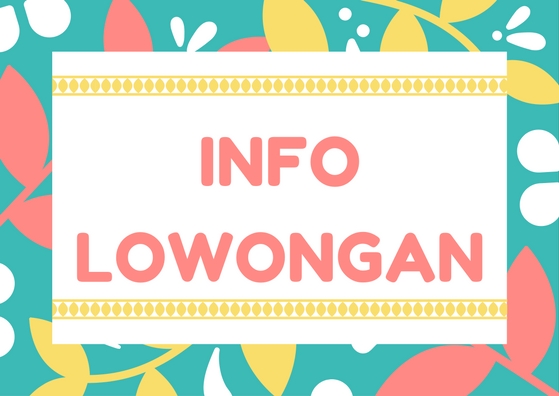 The British Government is an inclusive and diversity-friendly employer.  We value difference, promote equality and challenge discrimination, enhancing our organisational capability. We welcome and encourage applications from people of all backgrounds. We do not discriminate on the basis of disability, race, colour, ethnicity, gender, religion, sexual orientation, age, veteran status or other category protected by law. We promote family-friendly flexible working opportunities, where operational and security needs allow.
oreign and Commonwealth Office (Policy & Political roles)
Economic and Prosperity
The British Embassy in Jakarta is part of a world-wide network of 230 posts, representing British political, defence, economic, trade, and consular interests around the world.
The successful candidate will work closely with the Project Officer, policy leads within the Prosperity Team and external  implementers to monitor performance and ensure successful delivery of Prosperity Fund projects in Indonesia. The Cross-Government Prosperity Fund promotes the economic reform and development needed for growth in partner countries. Fund priorities include improving the business climate, competitiveness and operation of markets, energy and financial sector reform, and increasing the ability of partner countries to tackle corruption.  The Assistant Projector Officer will aid in the administration and monitoring of such projects.
Main Duties and Responsibilities
The successful candidate will assist the Project Officer in ensuring successful delivery by project implementers, through:
Supporting the Project Officer in monitoring implementation of Prosperity Fund projects; ensuring timely delivery by implementers, including meeting quarterly and annual reporting deadline; ensuring implementers provide any other necessary reporting.
Providing support with organising activities, visits and meetings related to project delivery and monitoring; participating in events as required and occasionally representing the Embassy.
Regular liaison with project implementers; managing the project database.
Regular engagement with policy leads in Prosperity Team.
At least a University degree in a relevant subject, such as Business Administration, Project Management, or any Social Science field.
At least 2 (two) years experience in project administration, ideally in an international organisation.
Excellent administration, organisational and IT skills.
Attention to detail and ability to work confidently with financial data
Fluency in written and spoken English and Indonesian;  ability to draft a wide range of correspondence.
Flexibility and resilience under pressure, with a proven track record of delivering results to a high standard under tight time scales.
Good interpersonal skills. Ability to work with people of different levels and backgrounds.
Proficient in MS Office applications
An interest in, and ambition to, develop broader expertise in the Prosperity and Economics field.
Basic understanding of accounting
Changing and Improving, Making Effective Decisions, Collaborating and Partnering, Delivering Value for Money, Managing a Quality Service, Delivering at Pace
22 December 2016
A2 (L)
Fixed Term, Full-time
39.5
Asia Pacific
Indonesia
Jakarta
British Embassy
1
7,875,849
30 January 2017
31 March 2017
This position is offered on a fixed term contract until 31 March 2017 with a possibility to be extended from April 2017.
Salary
The British Embassy offers a competitive remuneration package including:
Starting monthly gross salary of IDR 7,875,849
Annual leave entitlement of 25 days per year (calculated pro rata)
Medical benefit (medical insurance)
Access to extensive learning and development opportunities
Learning and Development Opportunities
The Embassy has an active Learning & Development (L&D) Committee which works hard to provide a comprehensive L&D offer. There are a wide range of options available for personal development including training courses, coaching and mentoring, job-shadowing, presentations and learning sets. Staff have access to a wide variety of online resources through the Diplomatic Academy and Civil Service Learning. Staff are strongly encouraged to take advantage of all the available opportunities. The job-holder will be required to take some specific training courses related to financial management, including the use of software packages such as Prism and Hyperion. All new staff undertake a workplace induction and there are a number of mandatory e-learning courses covering areas such as diversity, health and safety, and information management. This position also provides opportunity for taking Programme and Project management courses.
The successful candidate is expected to start as soon as possible.
No accommodation or relocation expenses are payable in connection with this position. Applicants must have work authorisation for Indonesia in order to apply. Employment offers are subject to successful clearance of pre-employment checks. In relation to this, the successful candidate will need to arrange for his/her own Police Certificate.
The British Embassy is an equal opportunities employer and does not discriminate on grounds of ethnic origin, race, religious beliefs, age, disability, gender or sexual orientation.
https://economics.uii.ac.id/wp-content/uploads/2016/09/INFOLOWONGAN.jpg
396
559
admin
https://economics.uii.ac.id/wp-content/uploads/2019/01/Logo-Ilmu-Ekonomi-Kuning.png
admin
2016-12-16 15:04:57
2016-12-16 15:04:57
Vacancy Assistant Prosperity Fund Project Officer A2 British Embassy